Corepro
Measuring suspect height from CCTV footage
Reverse projection is a quick and very simple way to obtain information about the size of an object or person of interest. By using the same camera as the incident and recreating the scene you can mix the live camera feed with the earlier recording of the object or person (reference). This method will recreate the scene and at the same time eliminate all camera distortions.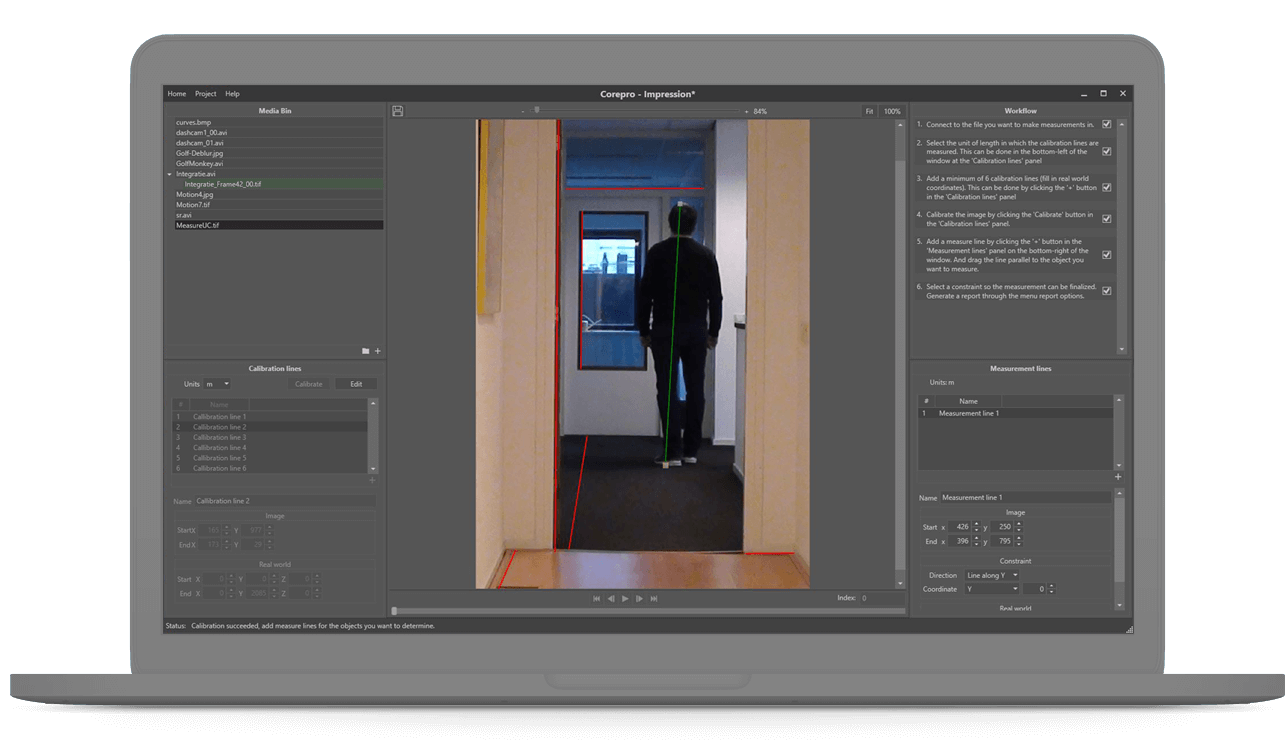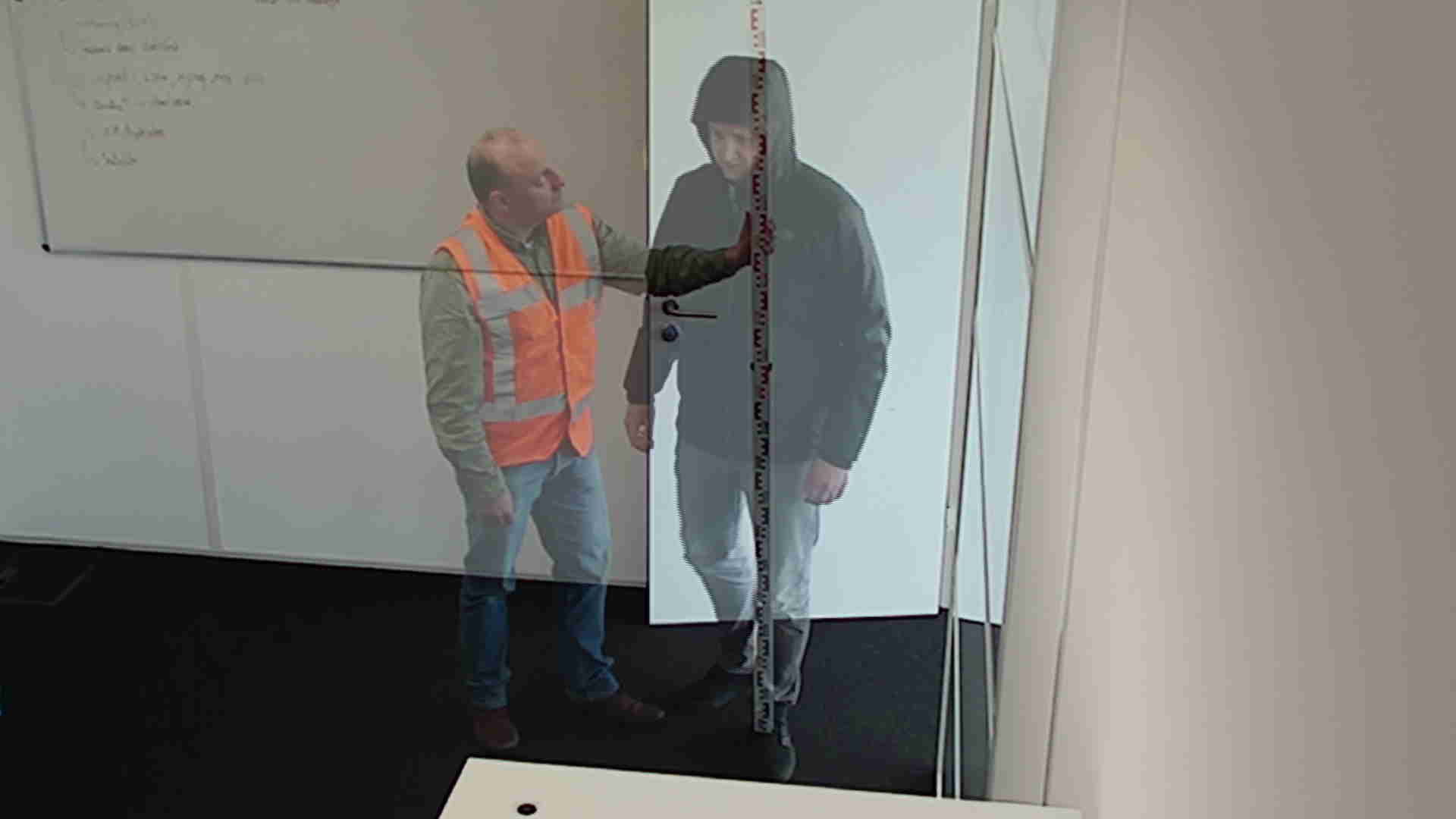 Product highlights
Lightweight solution that replaces heavy, expensive hardware solutions.
Easy to use and explain, due to the visuals and intuitive workflow.
Width range of input capabilities like IP, Analogue, DVI, VGA, HDMI and DV devices.
Are you sure you are getting the most out of your footage in an effective way?
Related FAQ
Is it possible to get a demo license for the Foclar products?

Yes, a 14-day demo license is available on request for Impress, Mandet and Corepro.
On what operating systems can the Foclar software run?

The Foclar products only run on Windows. If you request other operating system support, let us know.
Where can I find a local reseller for the Foclar products?

You can find an overview of our resellers on the About page. Please feel free to contact us directly and we will provide you with the correct information.
Related news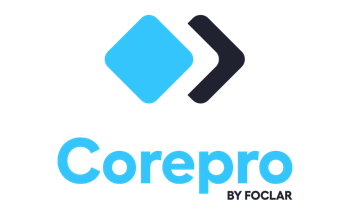 Corepro 3.0.1 released
24 January 2023
Over 25 years of experience in software development for forensics
Used worldwide in forensics and law enforcement
Streamlined design, intuitive to use and responsive communication
Practice-oriented and scientifically based