News
Corepro 3.0.1 released
24 January 2023
New product: Corepro 3.0.1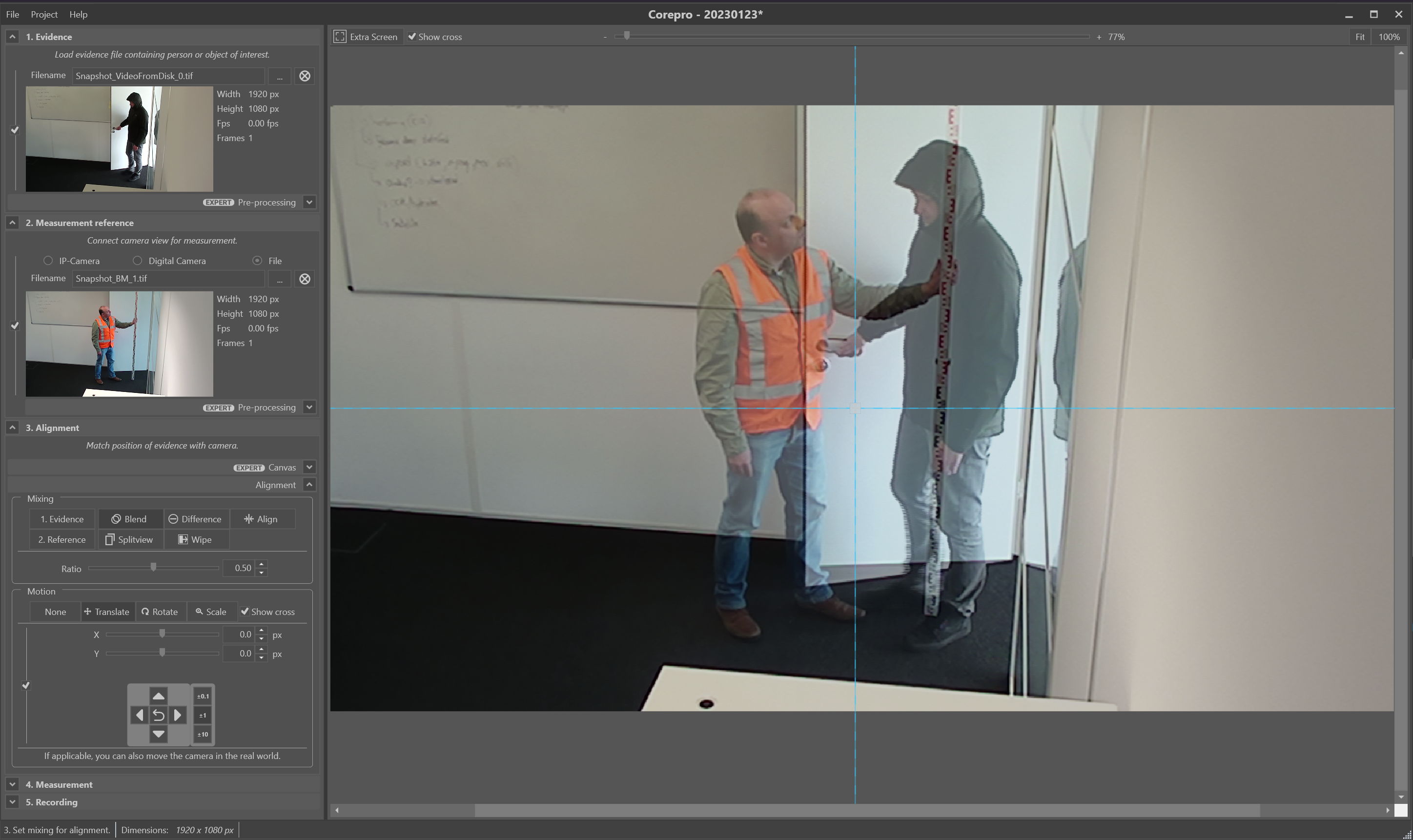 Corepro 3.0 is a new version of Corepro 1.0 stand-alone.
The program has options for 3D-measurement (image matrix) and Reverse Projection.
Video streams from IP-camera's, digital camera's and video files can be overlaid with single images or frames from video files.
Many options to help you align the two streams perfectly are available.
Mixing options like blend, subtract, split view and wipe are available with many parameter options.
Corepro 3 is based on the .NET6 platform.
Corepro 3 is also available as integrated tool in Impress Professional!
It can be found in the main menu of Impress Professional under Tools.
You want to stay up-to-date? Subscribe to the FOCLAR newsletter
Over 25 years of experience in software development for forensics
Used worldwide in forensics and law enforcement
Streamlined design, intuitive to use and responsive communication
Practice-oriented and scientifically based