News
Impress 8.0.9 is released
31 May 2022
What's new: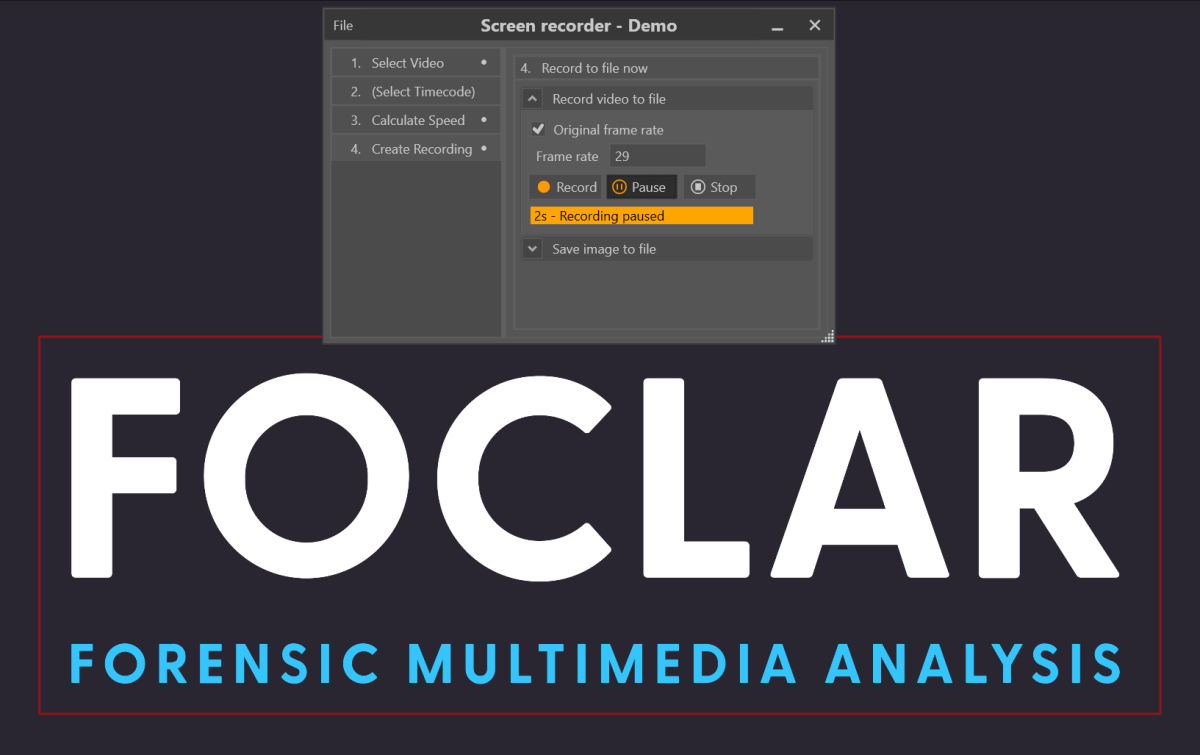 Screen capture: utility tool to capture video footage and images from proprietary media players if native import of the format is not possible. The tool performs a pixel wise clone of the digital image output of the graphics card. Besides a user selected video area, the time code (if present) can also be captured simultaneously. The tool facilitates automatic speed adjustment and avoids creating recordings that contain duplicate frames. A demonstration of this program is given in this video.
Spanish version
Avigilon input engine with channel selection
Image (optionally) added to processing log
New filters:
Local contrast for example to compensate for shadows or over exposed areas. Three implementations of the filter are included: Equalize, Stretch and MinMax.
Logical combination filter, to combine two images or a video and an image using arithmetic operations add, subtract, multiply and divide.
MidPoint filter, taking the middle value between the local minimum and maximum pixel value. Useful to lowpass fax images, to produce a less fragmented image.
Extrema filter with two implementations: local minimum or local maximum.
Bandpass direct filter with 2 Hummel implementations, calculating the middle frequency signal directly from the image. This is an alternative filter for the frequency spectrum based Band pass filter.
Threshold filter, mapping all pixel values below the user adjusted threshold level to black, and above to white. Useful alternative view on for example poor quality number plate pictures.
Shift lines filter, allowing the adjustment of the two image fields in interlace video. This is a useful alternative to deinterlacing, which reduces the vertical resolution of an image.
Additional features:

Subtitle (if present) added below main display, also raw subtitle data can be displayed
Subtitle added to overlay (annotation). If a subtitle stream is available in the media file, the data corresponding to a video frame can be displayed as overlay text and recorded to output video (or still image).
Calculated frame index: the frame index (0-based) can be displayed on the overlay (annotation layer).
Calculated time stamp: a time stamp calculated from the native frames per second of a video can be displayed on the overlay (annotation layer). The time stamp option has an offset parameter, defining the time stamp of the first frame.
Timeline offset option: The time displayed on the timeline control, can be adjusted with a offset parameter (defining the time of the first frame)
Goto specified time: navigate to a video frame, using a user specified time. Click inside the time edit box to show the time control.
Goto specified frame index: navigate to a video frame, using a user specified index. Click inside the frame index edit box to show the frame index control.
Squash: option added to the pipet tool panel, which maps all pixels with minimum or maximum value to red and yellow. Useful to analyze the data content of an image.
What's improved:
The active I-Frame mode is added to processing log
Dragging ROI outside image in detail window is avoided.
You want to stay up-to-date? Subscribe to the FOCLAR newsletter
Related news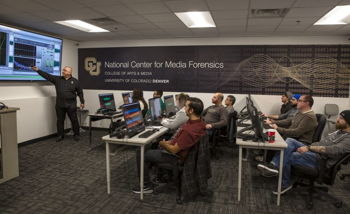 Press announcement NCMF
15 June 2020
Impress 8 is released
19 May 2020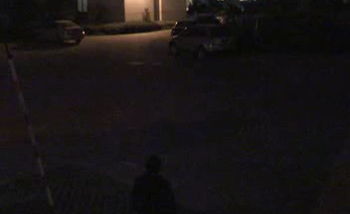 Histogram normalisation
07 May 2020
Over 25 years of experience in software development for forensics
Used worldwide in forensics and law enforcement
Streamlined design, intuitive to use and responsive communication
Practice-oriented and scientifically based