News
Impress 8.3.1 is released
06 October 2023
We are very happy to announce a New Release of Impress!
The demo GIFs on this page only loop twice; please open them in new tab to restart the demo.

What's New since 8.3.1.6
Regarding annotation aesthetics:

Fill options: solid, highlight, blur, pixelate, deform, grey, invert.
Fill settings: opacity, blur size, pixelate tile size.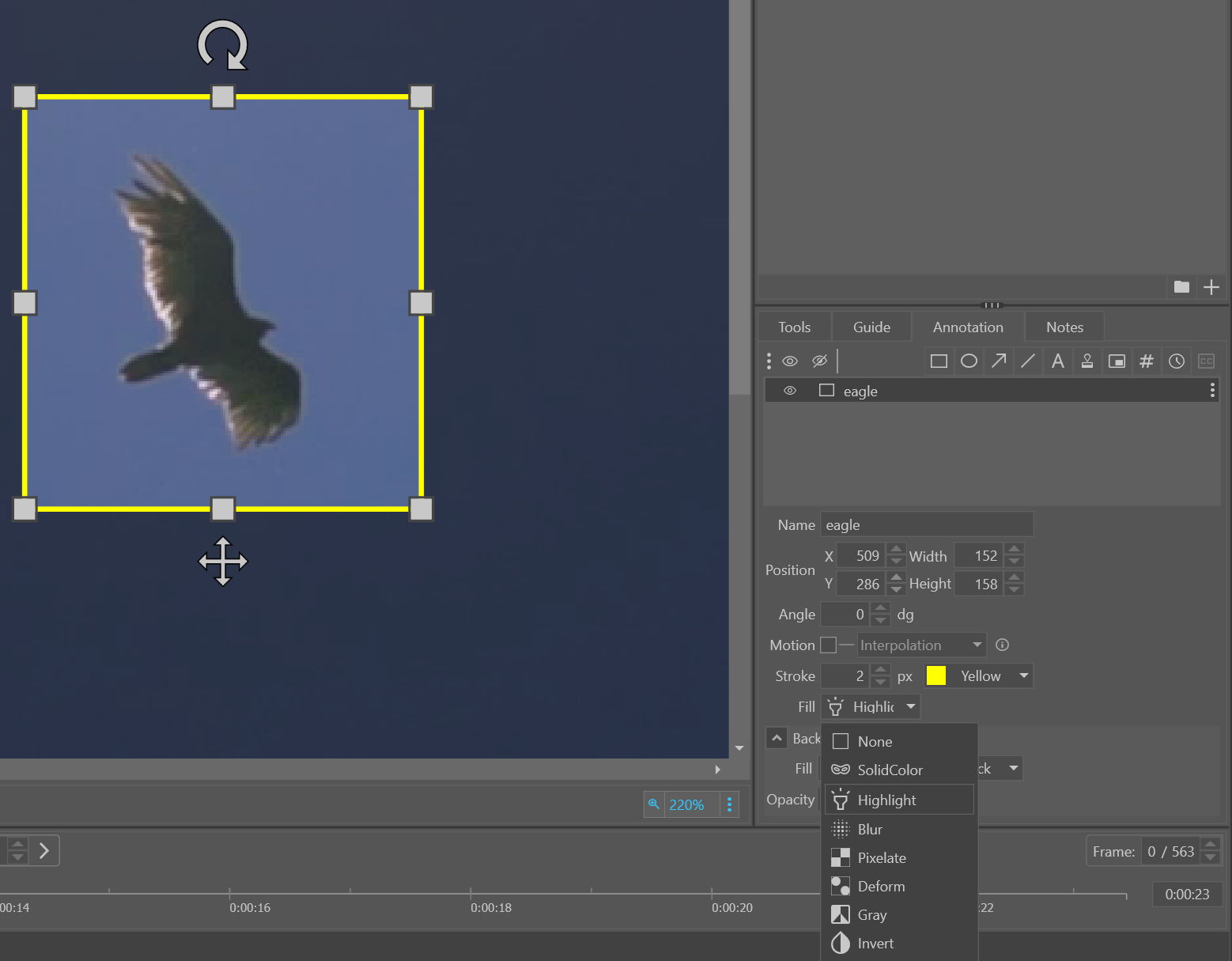 Regarding annotation usage:

High lighting with background layer fill options.
Manual tracking of moving object and persons (using interpolation between set key frames)
Different methods of setting annotation key frames:

Implicit key frame setting when you move a annotation (see gif below).
Explicit via key frame navigation control above time line.
Explicit via annotation motion-context-menu. (see screenshot below).

Key frame navigation control.
Z-order (layer control of multiple shapes)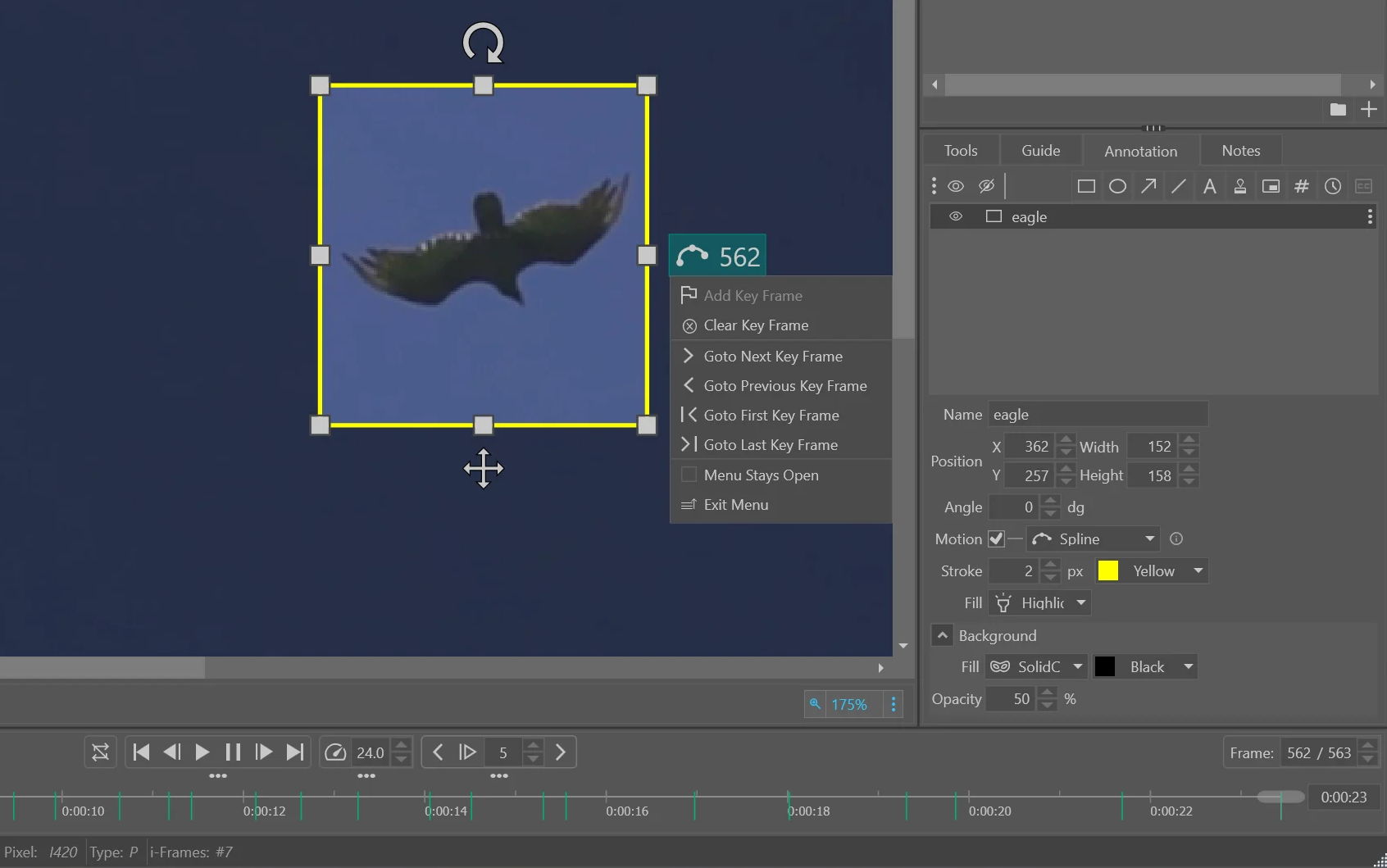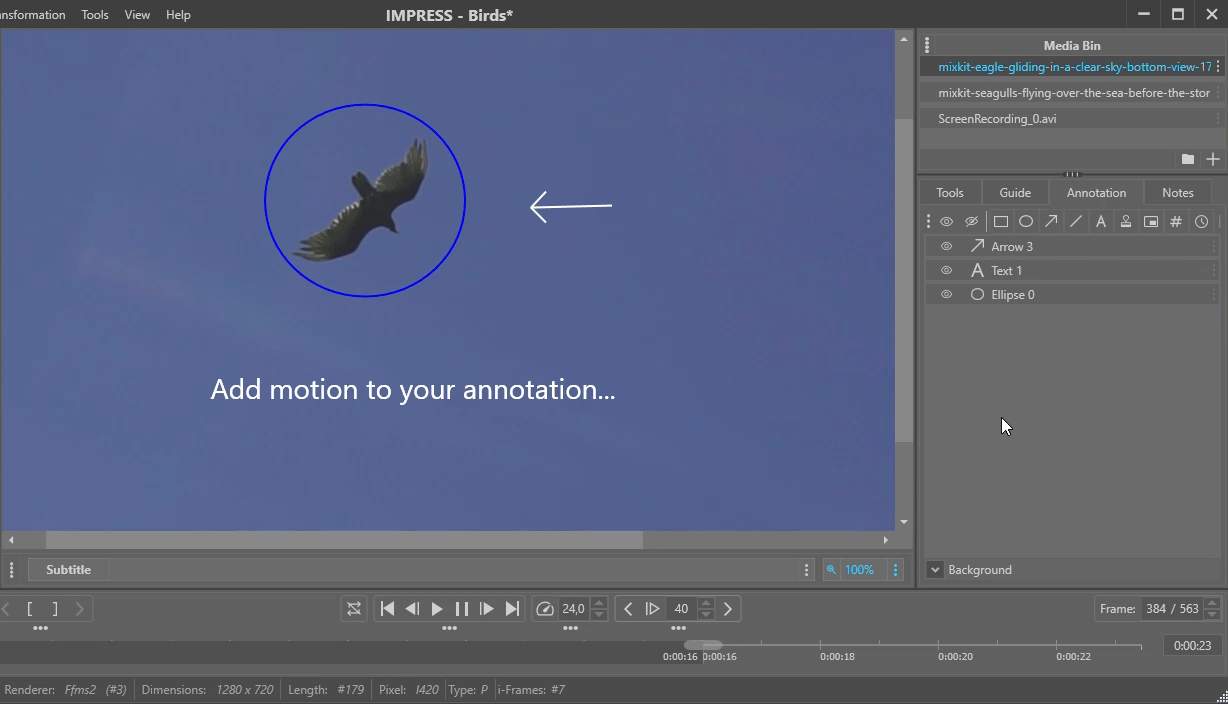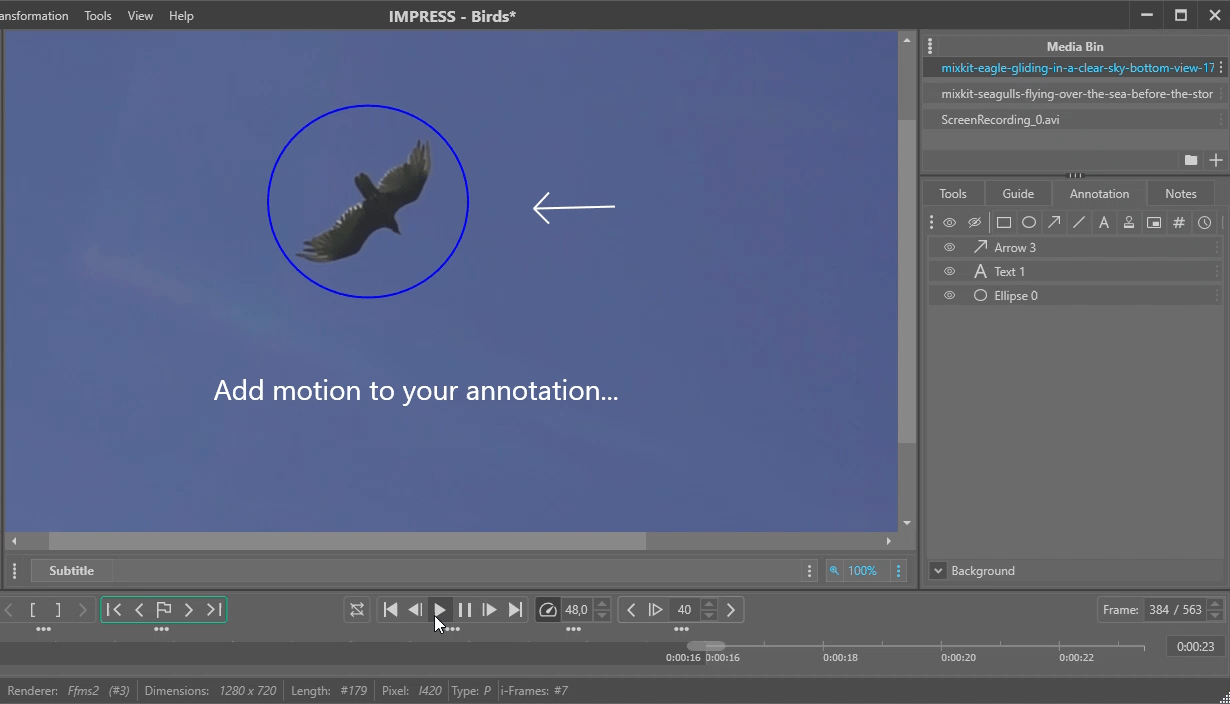 Media file management

Export index file to JSON or XLSX/Excel.
Export meta data file to XLSX/Excel.

CUDA-framework update to 12.2.2 537.13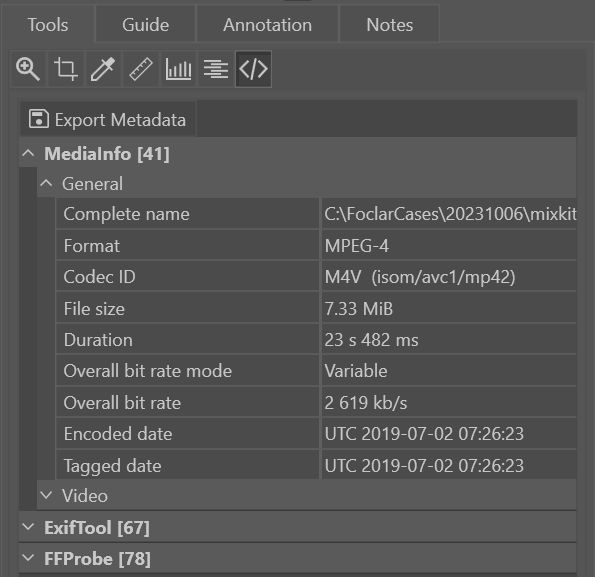 What's Improved
Status-bar

Number of available input engines is displayed.
Total number of i-frames is displayed if applicable

Annotation border can be set to zero if needed (for highlighting)
Zone-splitter between Mediabin and Tools panel allows you to change its space division.
Icons for each filter

For those whom it may concern: to allow for easy recognition, for every filter an icon was created.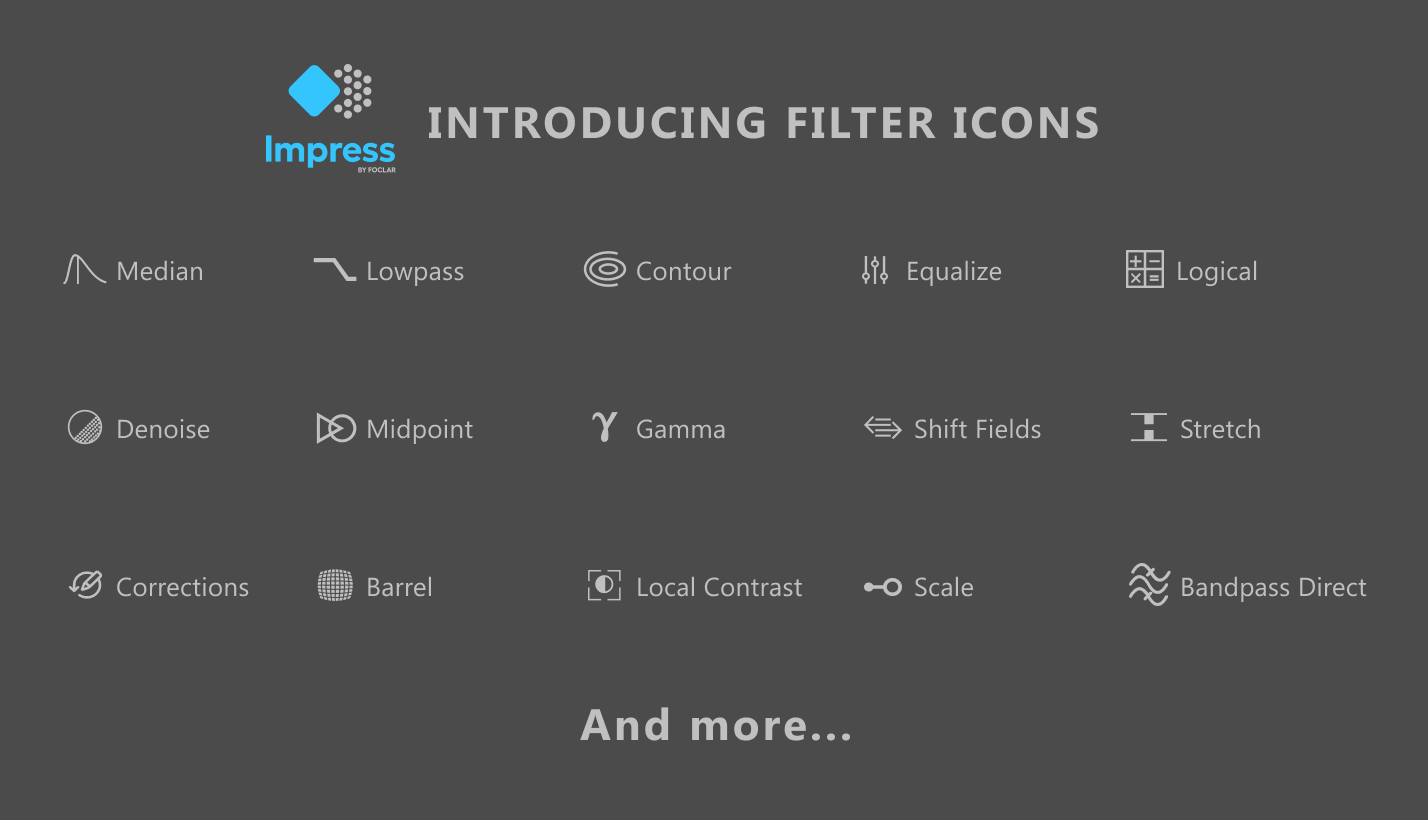 What is fixed
Removing Curves filter signal clipping for the CUDA implementation.
---
Download latest version here:
You want to stay up-to-date? Subscribe to the FOCLAR newsletter
Related news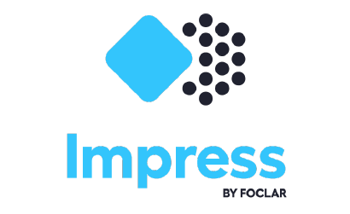 Impress 8.2.0 is released
09 May 2023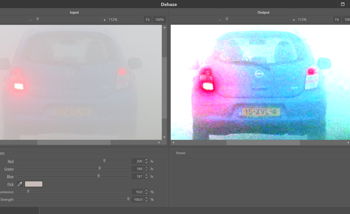 Dehaze
02 August 2023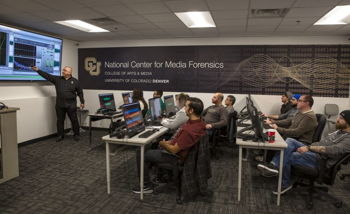 Press announcement NCMF
15 June 2020
Over 25 years of experience in software development for forensics
Used worldwide in forensics and law enforcement
Streamlined design, intuitive to use and responsive communication
Practice-oriented and scientifically based