News
Mandet 2.1.2 is released
24 January 2023
What's new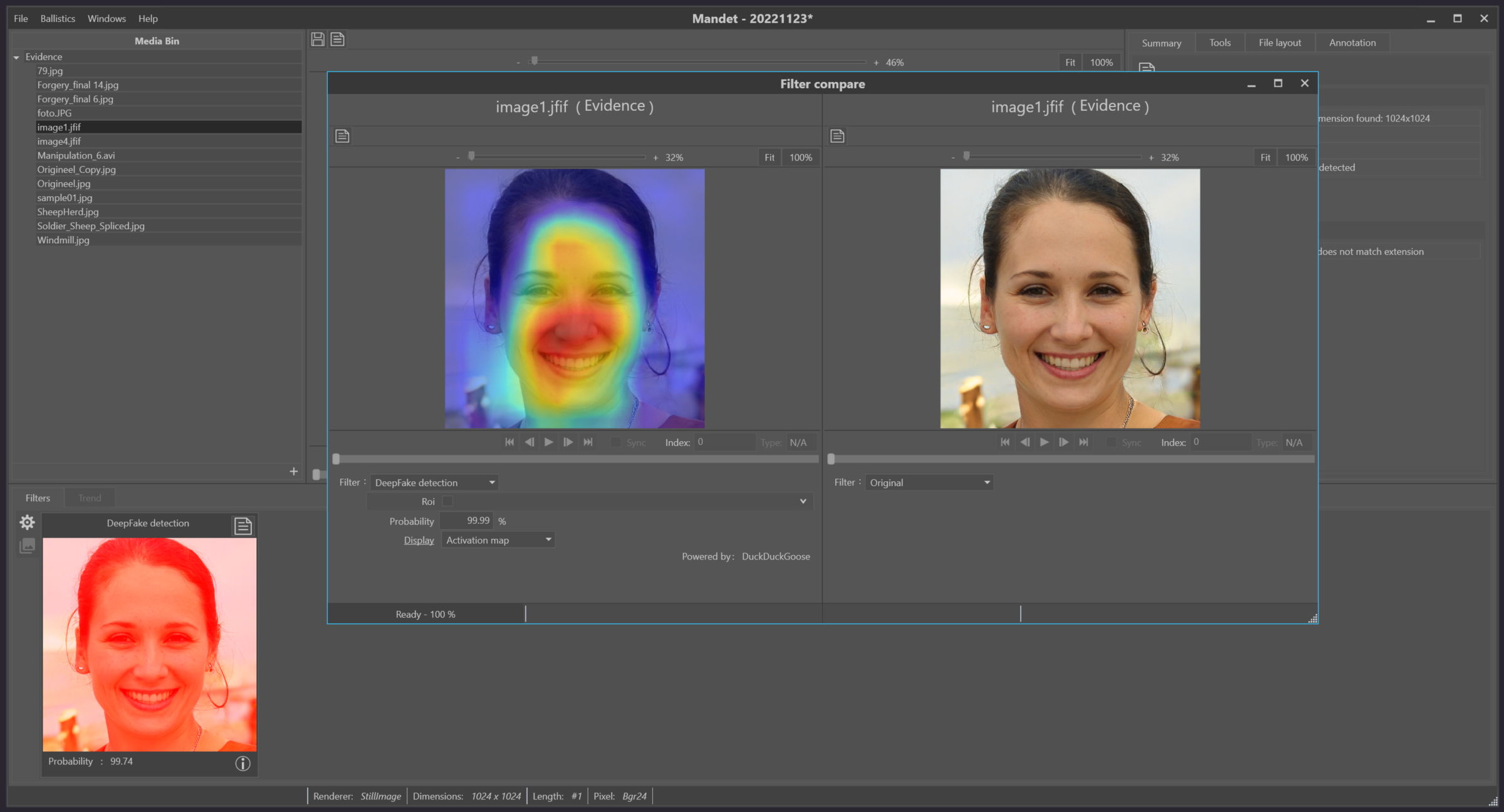 Draw legend added to PRNU chart.
Spanish languages support added.
Mandet has been migrated from the .NET 5 to the .NET6 platform.
What's improved
Timeline scrubbing: instant update of the displayed image enabling a better navigation experience. (Available for most files, but for the Dahua input engine integrated file conversion is required.)
The DeepDetector has been updated, especially the activation map now has an improved focus area, encompassing more than contours.
If you select another trend, this can also be added to the report.
PrnuTrend can now also be added to the report.
Loading the first frame of a video file has been improved.
Starting a video file at the location of the previous session.
The vertical axis of the PRNU plot are rounded correctly.
Warning messages have been added to warn you for expiring licenses and update licenses before that actually expire.
You want to stay up-to-date? Subscribe to the FOCLAR newsletter
Related news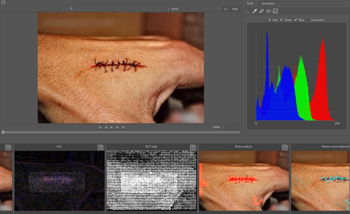 Introduction to Imagery Authenticity
10 March 2021
Over 25 years of experience in software development for forensics
Used worldwide in forensics and law enforcement
Streamlined design, intuitive to use and responsive communication
Practice-oriented and scientifically based